Interior Design Contract Template (Word)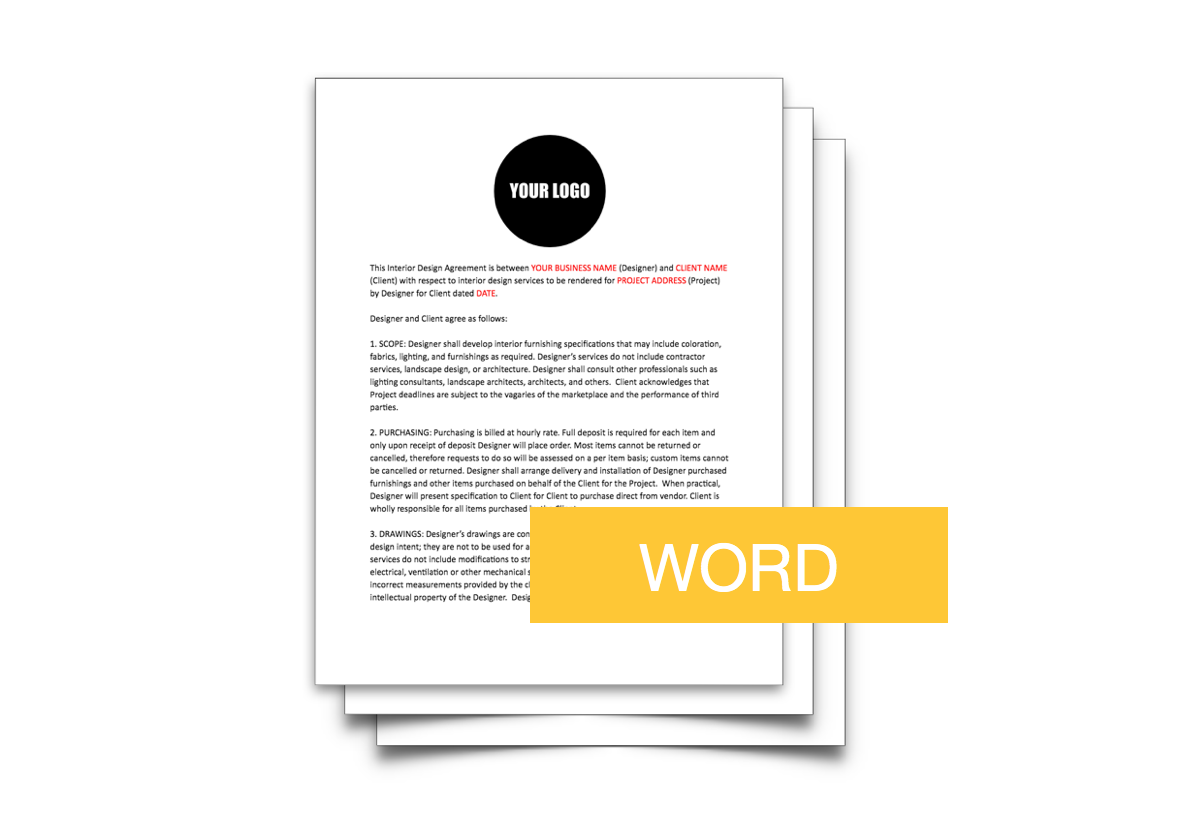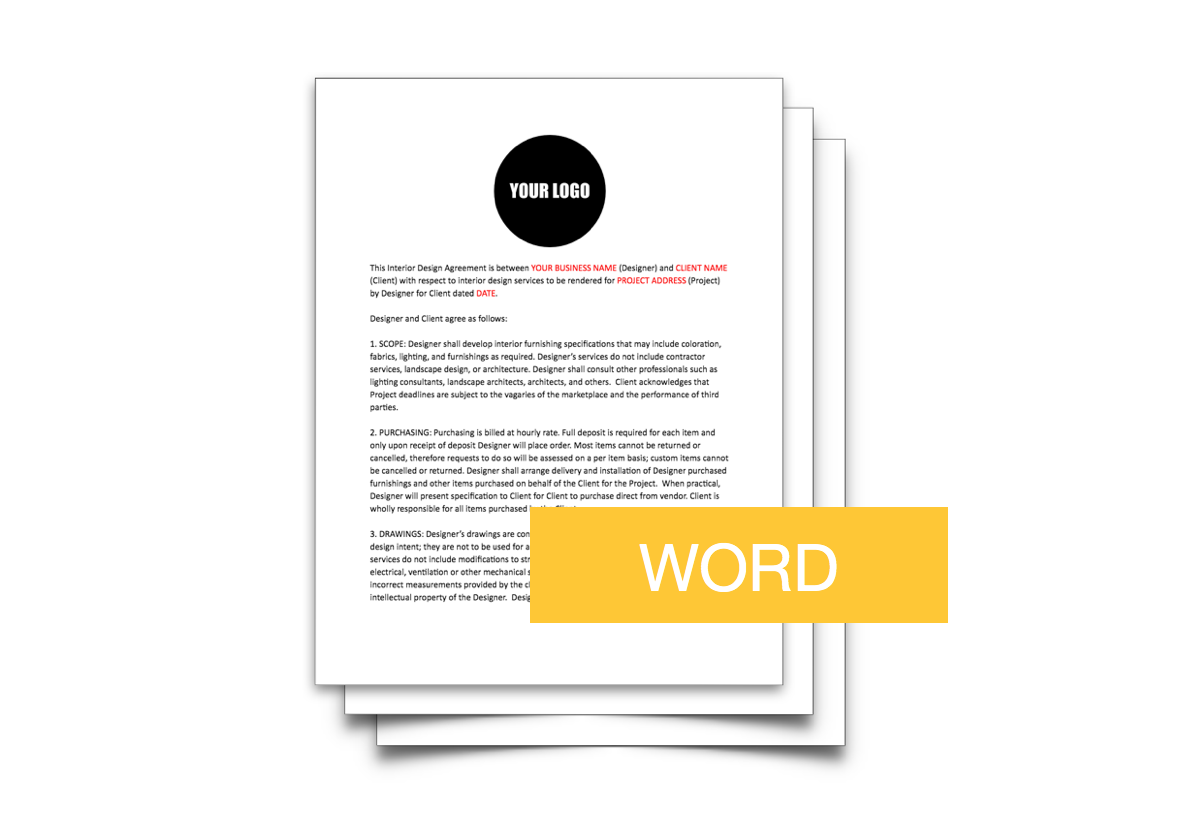 Interior Design Contract Template (Word)
Stop being confused by what should be in your contract! Use mine as a template!
This Word template will help you do just that. This editable document will help you get a head start in your business. All the basics and more of an interior design contract. This document is what I use in my business and it is designed to adapt to your own business.
Also available in Mac Pages (.pages) format click here.
*Be sure to read "Know Before You Buy" below!
Know Before You Buy:
This digital download includes an editable (in Word) interior design contract and fee schedule template. This is the document I use for client projects and covers the work that I do. You can edit and adapt to your business. It includes three pages of the design agreement, followed by two pages of FAQS and a fee schedule.
If you want to go the extra mile, this template can also help you work on your processes and answer questions like: How often do you bill? How long do clients have to pay for items? Will you require 100% deposit?
And yes! This is the same document as in this article but in a template that you can easily edit. You can also use this article to help with your fee schedule.
*Link will expire 24HR after download. No refunds or resends for expired links.
*This template is in Word (.docx) format. For Mac Pages (.pages) format click here.
*No Returns, Refunds, or Exchanges on digital downloads. As a reminder, you are purchasing DIGITAL goods and no physical items will be shipped.
* Any issues with download or files must email support@capellakincheloe.com within 24 hours.
If you need help with an order please email support@capellakincheloe.com.
LICENSE: Your purchase of one of our products constitutes our granting to you of a non-exclusive, non-transferable license to download and access that product for the purpose of your own personal use and reference, and print or convert the product for your own storage, retention and reference. You agree that under no circumstances shall you use, or permit to be used, any product other than for the aforesaid purpose. You shall not copy, re-sell, sublicense, rent out, share or otherwise distribute any of our products, whether modified or not, to any third party. You are strictly forbidden to use products for commercial or for-profit use. For other uses you need to obtain permission from the rights-holder(s). You agree not to use any of our products in a way which might be detrimental to us or damage our reputation.
DISCLAIMER: All of the information provided throughout the Site and Service including the digital content delivered via email, the blog, live and prerecorded events, or webinars and content, whether available for purchase or not, are resources for educational and informational purposes only and should not take the place of hiring an attorney. Use at your own risk. Read the full terms & conditions.